Mojo Mojito
Mojo Mojito
---
Havana 3 rum, fresh mint, lime and sugar under crushed ice and topped with soda. Available Classic, Strawberry or Passion fruit.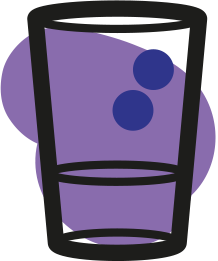 Blueberry Hill
---
Sipsmith gin and elderflower muddled with fresh mint, blueberries and lime. Topped with tonic.
Riders on the Storm
---
Goslings Black Seal Rum, fresh lime, ginger beer, Angostura.
French Martini
---
Absolut shaken with Chambord raspberry and pineapple.
Jungle Boogie
---
Koko Kanu and Havana rums with lemon, blue curacao, fresh pineapple and banana liqueur.
'54
---
Absolut Blue and vanilla, passion fruit syrup and puree, with fresh lime with shot of prosecco.
Funky Kingston
---
Kraken and Havana 3 Club rums shaken with Orgeat syrup, Triple Sec, fresh pineapple, lime and mint.
Heart of Glass
---
Rhubarb gin, raspberry liqueur, fresh strawberries and lime, topped with prosecco and lemonade.
Strawberry Fields
---
Absolut, Tanqueray, Disaronno, Triple Sec, shaken with fresh orange, grenadine and strawberries.
Espresso Bongo
---
Absolut Vodka, Kahlua, double espresso, vanilla sugar.
Old Fashioned
---
Bulleit Bourbon, Angostura, sugar, maraschino cherry, orange rind.
Booker Tea
---
Smirnoff, Bombay Sapphire, Jose Cuervo, Bacardi and Cointreau shaken with fresh lemon and lime and topped with Coke.